Le Gay Voyage:
Summertime Brussels
& Beyond

A brief travel guide written by Buenos Tiempos, Int. & illustrated by Laurie Charles
4.8 – 13.9.2017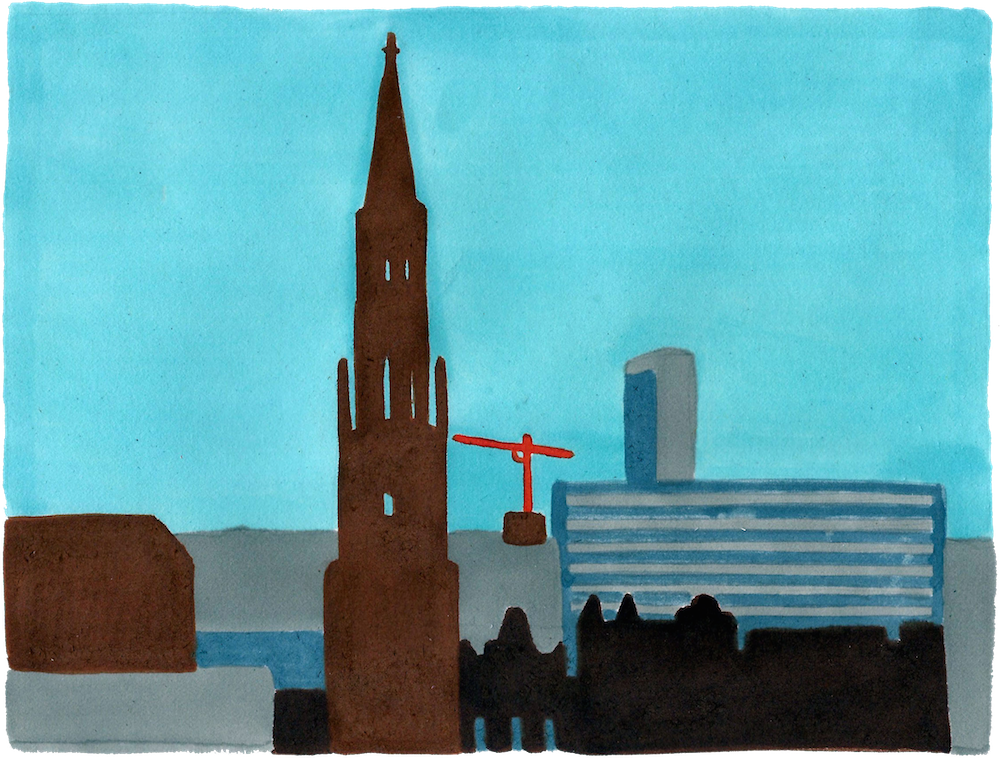 A parking building sits at the corner of Rue des Halles and Rue de l'Evêque in the city centre. If you sneak into the elevator and take it to the very top, you can rejoice in a beautiful vista of Brussels.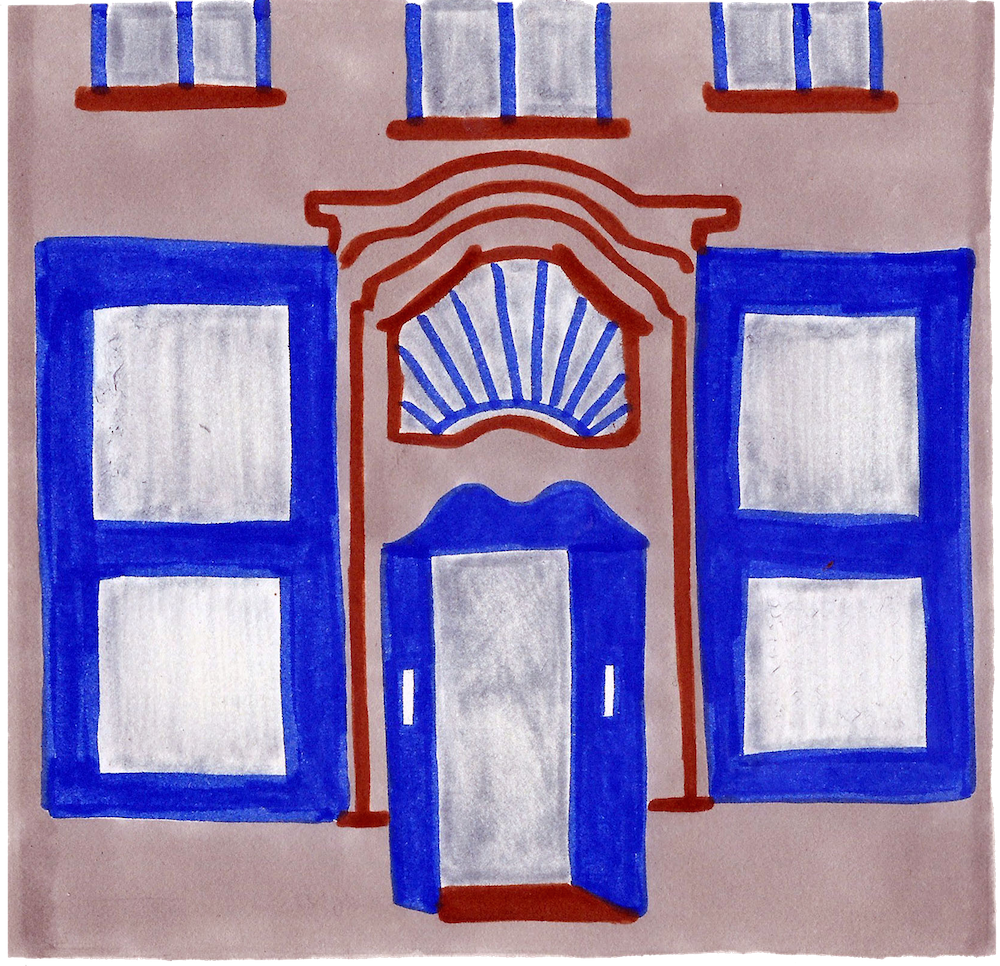 Rainbow House is located at 42 Rue du Marché au Charbon. This is a LGBTQIF+ organization that hosts many activist and grassroots groups, and a bar on the ground floor. The bar is small and relaxed, with DJs playing sometimes. Rainbow House also programmes L-Festival, an annual lesbian festival.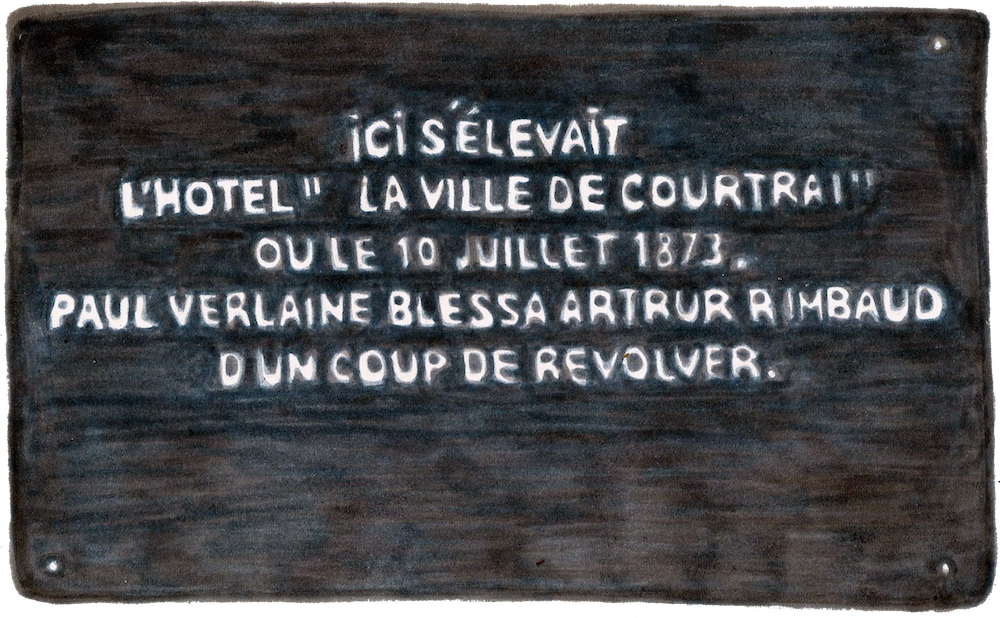 On 10 July 1873 Paul Verlaine shot Arthur Rimbaud with a small gun. Today, a plaque commemorates the event at 1 Rue des Brasseurs, near the Grand-Place.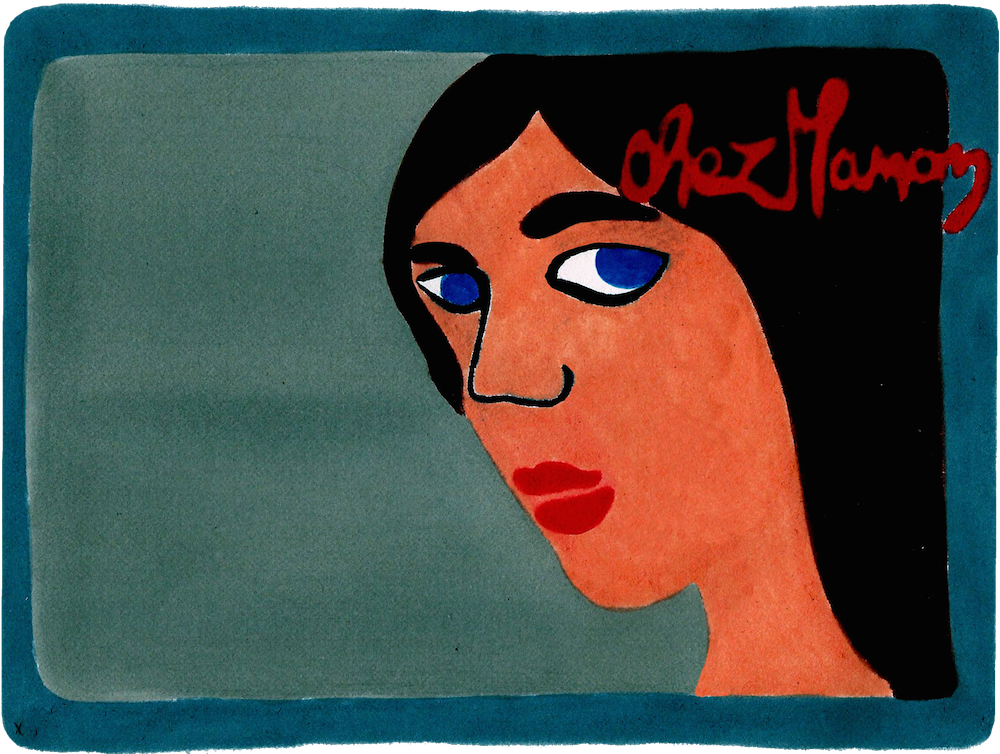 There are two rooms at Chez Maman. It is a bar and is home to transvestite spectacles. Many shows happen every night at 7 Rue des Grands Carmes.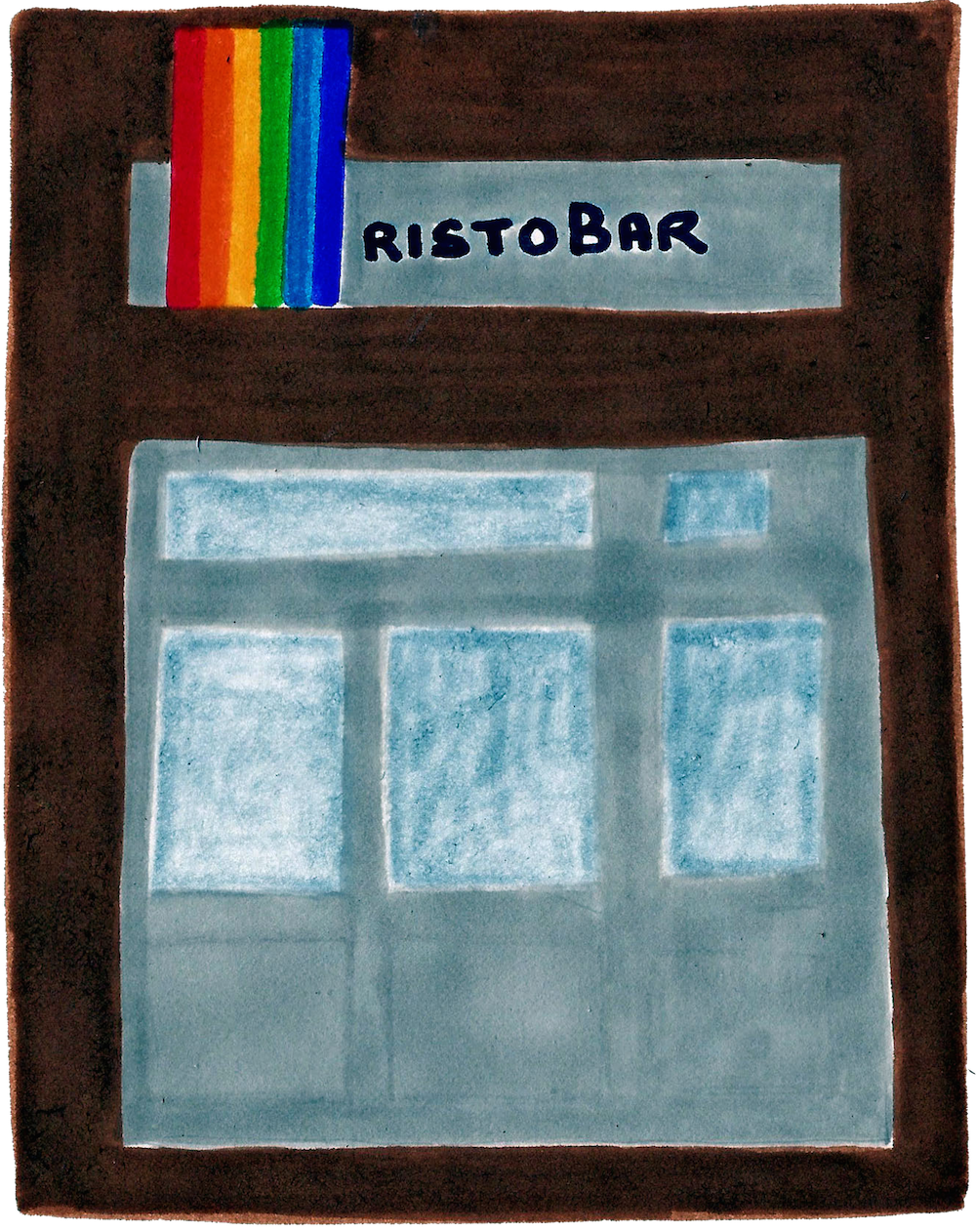 Christobar is a gay venue for people of colour at 12 Rue de la Fourche, right in the middle of the tourist area of the city. The place is fitted with a small dance floor.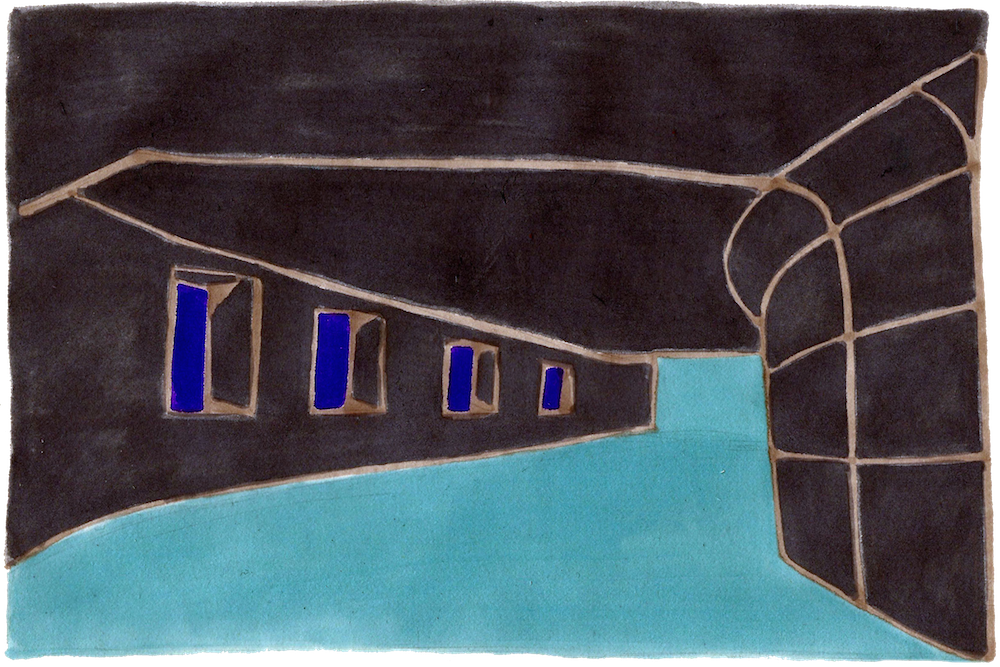 We like holes. The River Senne, which runs through the centre of Brussels, was covered over in the nineteenth century. Do you like holes? You can spot a bit of its water in the internal courtyard of an apartment building at 23 Place Saint-Géry.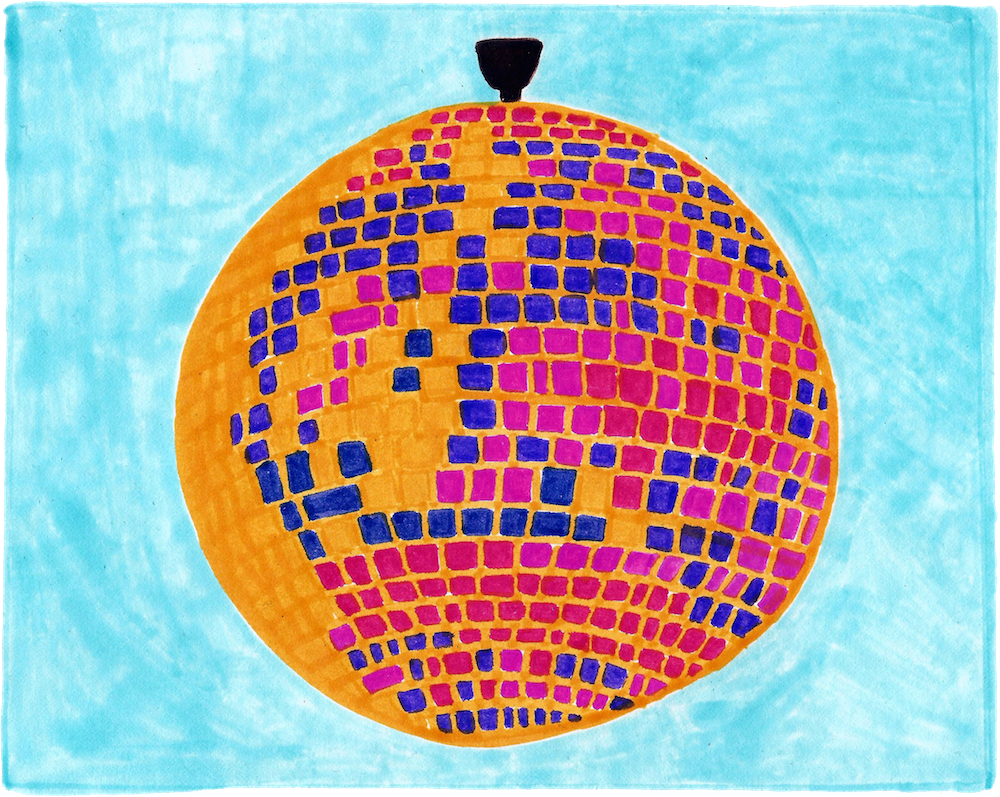 La Chaudière is a queer party that happens intermittently in a squat at 123 Rue Royale. This is a safer space for LGBTQIF+ people.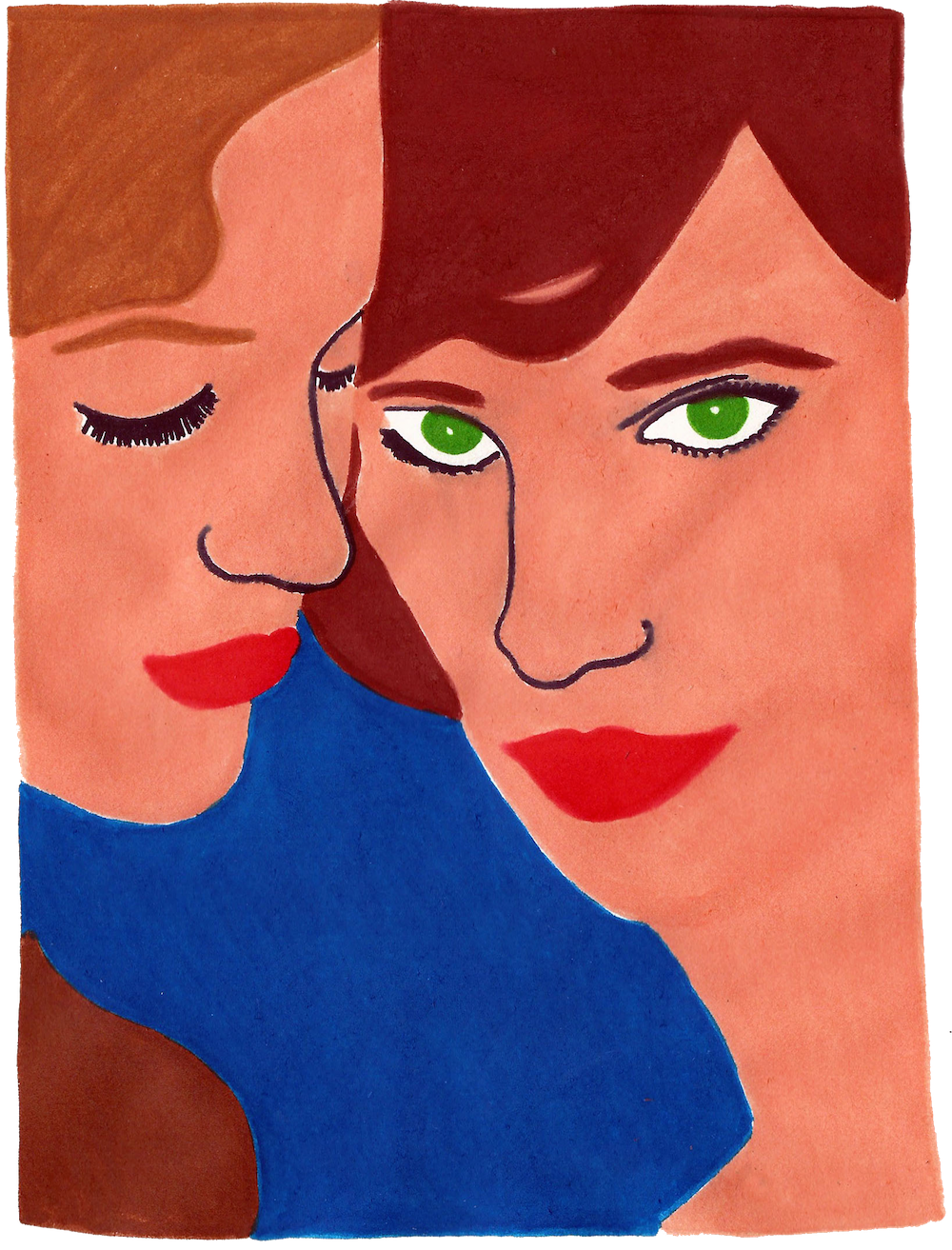 Parts of the film "The Danish Girl" (2015) were set in Paris, but filmed in Brussels: in the famous staircase of the Horta House (25 Rue Américane); and in Galerie de la Reine.


Panicz Deli is a bar and restaurant for dandies in the Belgian city of Ostend. Ride a train for one and a half hours to taste the North Sea breeze and cocktails. 21 Koningstraat, 8400 Ostend.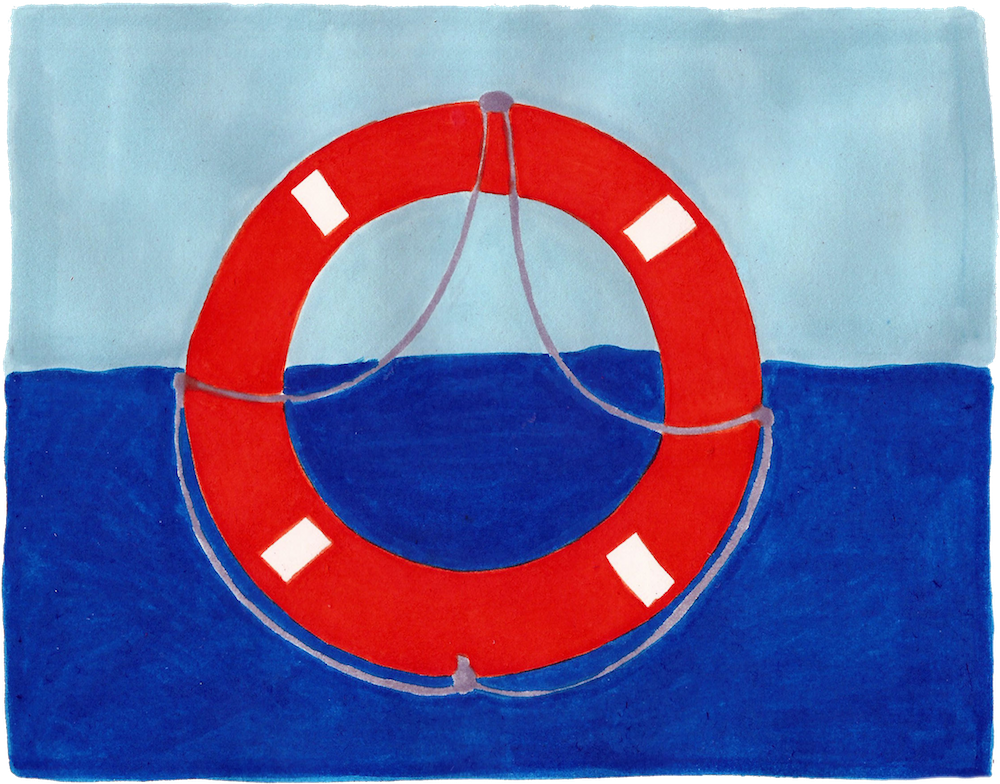 On the canal in the northern part of the Belgian city of Ghent, there is a small boat that houses Noah, a lesbian owned and operated restaurant and bar with delicious food and drinks. The owners are very welcoming. 3 Handelsdokkaai, 9000 Ghent.